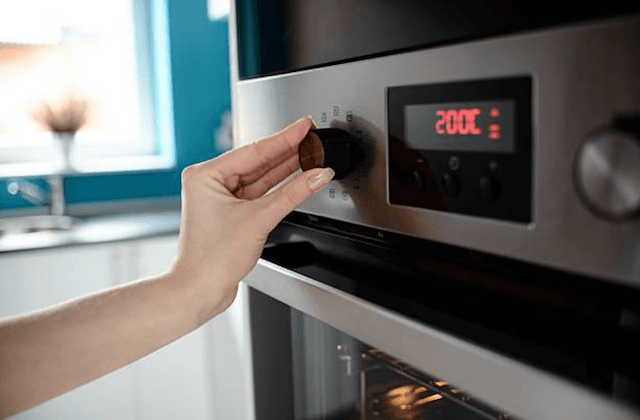 CALL TODAY:
(317) 245-3272
You can't cook when the stove or oven is broken down. You will need to call for repairs on your stove or oven ASAP. Otherwise, there won't be enough time to fix your delicious dinner. We don't want your family to be hungry! So, we are pleased to offer stove and oven repairs on a same-day basis for all homes in Carmel.
Carmel Appliance Repair can repair all common stove, range, and oven problems on all the major brands and their models. Our technicians bring all the necessary tools and have extensive training to do all repair jobs on their initial visit. We fill up our service vans with manufacturer parts for all the major appliance brands and we give you a 12-month warranty on our labor. It's our goal to repair your oven in plenty of time for dinner!
COMMON STOVE PROBLEMS
WON'T TURN ON/IGNITE
A stove that will not turn on or ignite usually has a bad infinite switch, broken burner igniter, damaged surface element, or a bake and broil element that is not functioning correctly. We can fix these problems with a short service call. But, before calling us, make sure on your gas stove or oven that the pilot light is lit and on an electric model, check the plugin and the circuit breaker.
BURNER/OVEN WON'T HEAT
An oven that does not heat up it usually has a broken bake element or sometimes the oven sensor is malfunctioning. A burner does not turn on when it has a bad burner switch, a broken element, or a damaged terminal block. These are issues we can deal with in an hour or two on the same day that you call for help.
TIMER/PROGRAM ISSUES
You can assume that your stove control board is broken when the program or timer settings are not working right. The control board almost always has to be replaced. We replace control boards for GE, LG, Sears, Samsung, Kenmore, and other brands of stoves and ranges. We always give you a warranty on any control boards and the other parts we use for this oven repair service.
OVEN IS TOO HOT
You need a hot oven, but not one that is so hot it burns the food. If this is a problem with your oven call us for help. A too-hot oven is dangerous. The problem is typically that a sensor is broken or the thermostat is damaged. Do not try to repair this on your own.
IGNITER WON'T LIGHT
A stove problem we often fix is when the igniter will glow but not light. The reason this occurs is that a safety valve is damaged, a surface igniter is broken, an electronic control is not working right, or a temperature sensor is shot. We will evaluate this problem and repair or replace the damaged part.
DOOR WON'T OPEN
An irritating issue with a few newer self-cleaning ovens is when the door does not open when the cleaning cycle is done. We will check seals, door latches, and thermostats to see which one is responsible for the problem and fix this issue on the spot.
LEARN ABOUT OUR ADDITIONAL APPLIANCE REPAIR SERVICES:
www.carmelappliancerepair.com