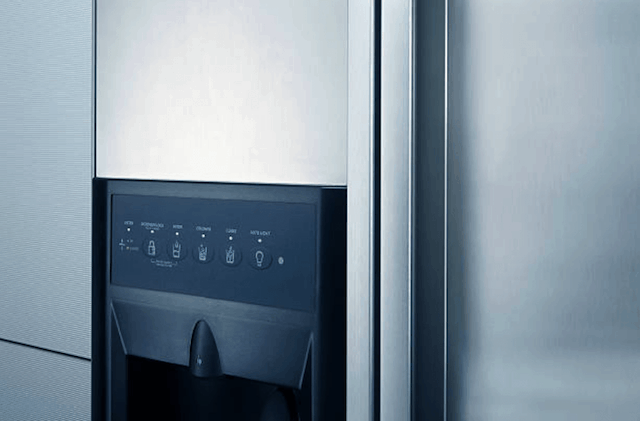 CALL TODAY:
(317) 245-3272
Your refrigerator is the essential appliance in your kitchen. It must run so that the produce, meats, dairy, poultry, and fish stay and cold and are preserved. A broken down refrigerator leads to thawed and melted food which spoils. Nobody wants to throw out food that was perfectly good. So, you need to take care of broken refrigerator issues right away! You should hire an appliance repair service which gives you same-day repairs on freezers and refrigerators (service information).
You have the right place when you come to Choice Carmel Appliance Repair. We are always able to repair all refrigerator issues and on an initial appointment the same day you call. We work efficiently to make sure your refrigerator or freezer is running again and no good food has to be thrown out.
REFRIGERATOR PROBLEMS
LOUD/CONSTANT NOISES
We get the largest number of service calls for refrigerators because they are making loud noises. The most frequent causes for noises coming from the appliance are broken condenser fan motors and damaged evaporator fan motors. If you are able, try to tell us where the noise is coming from. These motors are in different parts of the appliance and if we know which one is giving you problems, we can be sure to bring the correct tools and parts.
WATER LEAKS
Don't put off calling about water leaking from your refrigerator. The most common causes are problems with the door closure or latch or broken water inlet valves. When these are not repaired you will get condensation and mold issues. We fill up our vans with the parts to make repairs for these problems on a short service call.
WON'T START
Whenever the refrigerator won't run, make sure to check that it is getting electricity. Be sure it is plugged in and that there is not a circuit breaker that is tripped off. The two reasons we routinely address to get your refrigerator running again are broken compressor overload relays and malfunctioning temperature controls.
ICE MAKER WON'T MAKE ICE
We can repair ice makers that won't make ice and ones that work too slowly and produce smelly ice cubes. When there is a damaged water fill tube or, broken water inlet valve this is why the ice maker does not work. Call us and we will fix it the same day.
FRIDGE TOO COLD/TOO WARM
Refrigerators sometimes run colder or warmer than the setting you desire. A broken air inlet damper usually is what causes a too-warm refrigerator. A too-cold refrigerator is commonly caused by a damaged temperature control or bad thermistor. Freezers have similar issues from the same parts. We repair all of these problems on all major brands.
BROKEN WATER DISPENSER
Although it is an uncommon problem, we deal with water dispensers that don't work. The problem is most often a bad dispenser actuator or the water inlet valve is damaged. Despite it being uncommon, we have the parts necessary to repair this issue on all the major brands including Sears, Kenmore, Sub-Zero, Whirlpool, and GE.
DOOR LATCH/BULB PROBLEMS
You need to deal with door latch problems on your refrigerator before you end up with condensation, food that is spoiled, and leaks. Call us to make repairs. We will check out the gaskets, seals, latch, and hinges to make certain the door closes correctly. And, when we are there, we can replace burned out lightbulbs too!